Welcome back!
Today we continue our series "Visiting Miami" with a look at one the Magic City's best kept secrets… Lincoln Road.  We mentioned it in our last post "Visiting Miami: South Beach" but it is such a great destination that it deserves a post of its own.
Birth of a Promenade
So for the uninitiated what is Lincoln Road?  Is it where Abraham Lincoln spent time during his winters?  Is it where no Cadillacs are allowed only Town Cars?  No but with Miami you never know if those might actually be true!  The real truth is that Lincoln Road is a high end open air promenade.  It was formerly a street that was open to vehicle traffic but in the 50's it was closed to vehicles and became one of the first pedestrian malls in the country.  It was at this time that Morris Lapidus, the famous MiMo (Miami Modern) pioneer redesigned the mall to include green space and amphitheater as well as fountains and curious architectural pieces.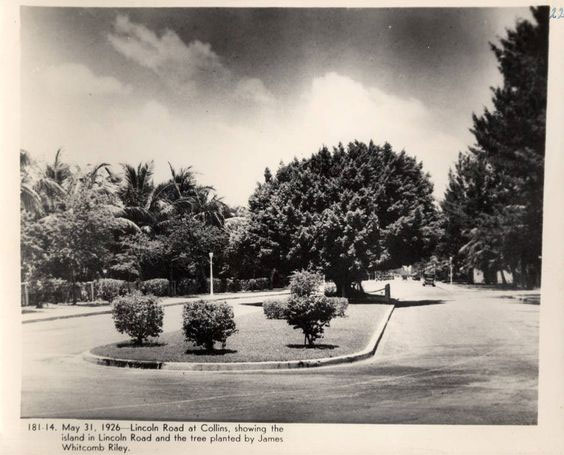 Then Came the People and the People Watching!
All of these updates began attracting high minded and well heeled connoisseurs of art, fashion and food.  Eventually more and more stores opened along with a wide variety of cafes that all have tables outside where you can do some of the best people watching there is in the entire country!  If you sit outside on a delicious South Florida day you will see some of the most interesting people walk by, from models to artists to hippies and haute couture fashionistas.  One time during a Super Bowl week that featured the Colts and the Bears we even saw a man in a full size bear costume just walking down the street minding his own business.  You can mix in the roller bladers, muscle heads, beach bums, dog walkers and people from every possible country and you have literally the center of one of the most eclectic melting pots on earth!
Indeed you could spend hours just sitting, drinking and watching the feast for the senses and your visit to Lincoln Road will have been worth the free price of admission (not including drinks!).  But you wouldn't want to do that because as good as the people watching is, there is a reason all the people go there in the first place…shopping!  Then eating again!  Then more drinking!
Shop till you drop!
You can literally find anything that you want on Lincoln Road.  On the high end you can find Ted Baker, BCBG, and Armani and in the middle you've got Banana Republic, American Apparel, Anthropolgie, Lacoste, Victoria's Secret and several others.  Basically you can find anything you want for any price you want.

Eat till you're fat!
And then there is the food!  You can find food from every corner of the earth in the aforementioned street cafe style restaurants.  But one of the newest additions is sure to knock your socks off!  Straight from Paris the Lauduree pastry boutique will transport you to the cultural capital of the world via amazingly baked macarons!!!  When I say transported to Paris I actually mean Paris is transported to you because these decadent melt-in-your-mouth treats are actually flown in from Paris daily!  You have honestly never tried anything so good, so order a dozen or two because every single flavor is sure to pack a punch that your taste buds won't soon forget.

Drink till you're…
Almost across the pedestrian street from Lauduree is a Nespresso Cafe where you can eye the most modern home barista equipment while sipping on a delicious blend of the choicest beans.  It is the perfect ending to an amazing day on the little known but also world famous Lincoln Road.  But of course as in everything else in Miami, the end of the day is just the beginning.  So drop that sugar in your blood and then get ready to drink at some of the hottest bars and micro brews in town.  You can can any type of drink you want and continue enjoying one of the hottest spots that Miami has to offer.
We hope you enjoy Lincoln Road too much but only tell your best friends about it because we locals like to keep it a bit secret!
Thanks for reading and check back soon for another installment of "Visiting Miami"
We are pledged to the letter and spirit of U.S. policy for the achievement of equal housing opportunity throughout the Nation. See Equal Housing Opportunity Statement for more information.